Production x "Hurry up and Wait!" They say. And believe it or not, I fell in love with the process of producing. So, Take a tour with me during some of these shoot days.
#BeAlpha they said. Shooting with the Sony & finding a way to create art without a doubt brings new heights reached. I find us to be on another level. Marc got the energy to develop major art on a major level. Love this guy right here. #SpanishHarlem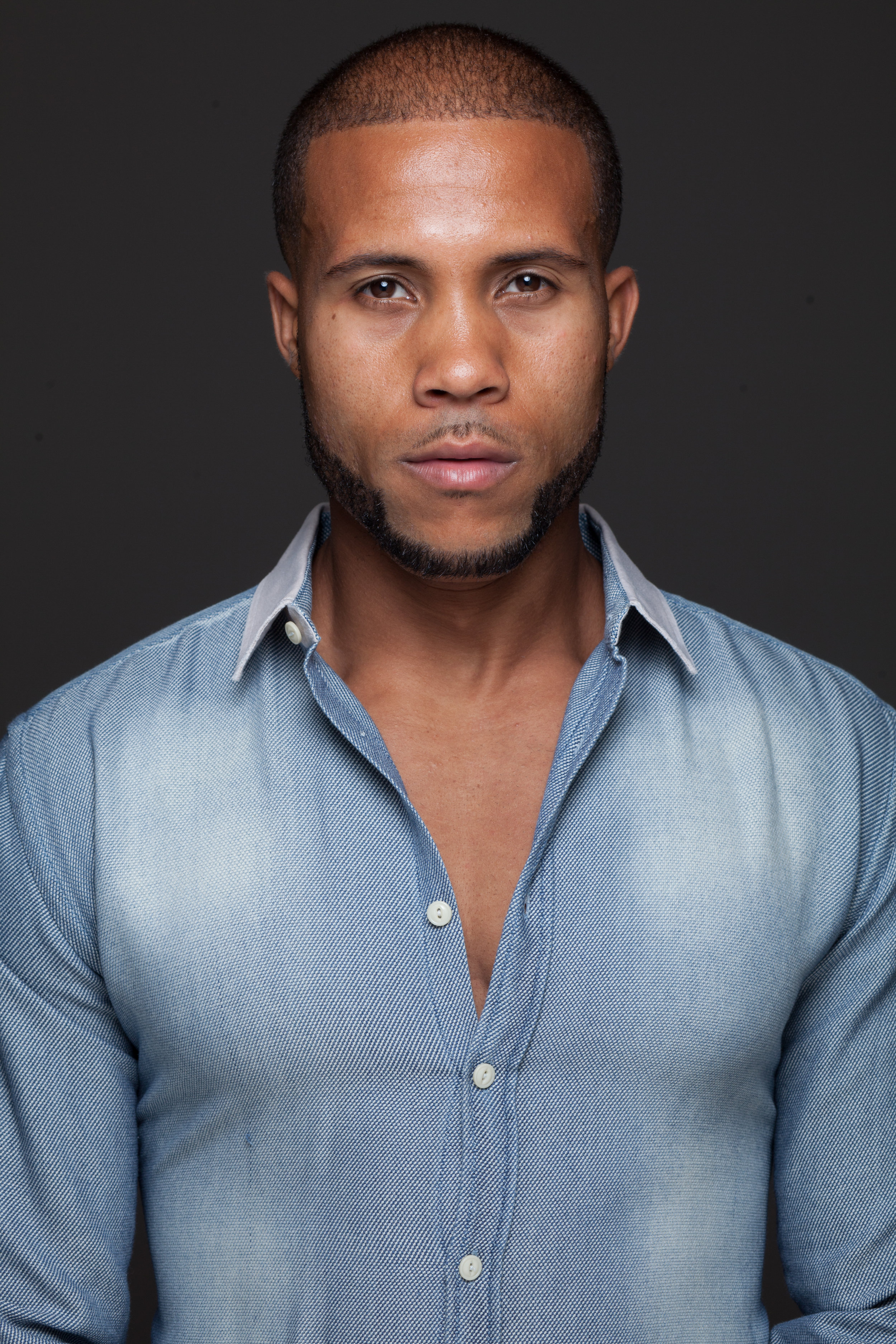 Studio session with the honorable Lelund Thompson of YellaFella Ent. He thought it'd be a good idea and color scheme to borrow one of his shirts ... I believe it was a good decision. What do you think?
If nothing else, smile. Enjoy the now & push through with the gratitude for life's precious moments. This shoot with Jake, one of my all time favorite brothers in Christ, truly has a heart for producing quality art with a quality message. We met on a campaign that both of us almost passed on. In the end, we know there's a pot of gold at the end of every rainbow. The trick is, staying prayed up through the rain storm.
Yankee Stadium, summertime. Gets no better. Appreciation for life with an immense gratitude at having an able body. My 8 years professionally with individuals with special needs has shaped me for a lifetime. This is thorough joy captured here. Legendary.
Such a brilliant scene partner, Elise Rovinsky is a bombshell of life and ambition. Her personal story makes her acting pop that much more. Filming this series has been a brilliant experience and something that we are excited to share with the world. Line work and laughter, couple L's I live by.
One of my fav shots I've ever seen of myself! Shooting with Lelund is always refreshing and motivating. It used to be very difficult for me to look at myself and think good things, never mind find myself attractive, but with God's grace and diligent work (and Lelund's lighting & lens), I've come to think good thoughts. How do you feel when you look in the mirror?
"The legendary TATS CRU. Was nothing less than a moment of, is this really happening? This wall is Near Houston & 1st Ave, and a moment where breathing in some of the love of presence, location and health (on all levels - mental, physical, emotional & spiritual). To me, nothing less than appreciation".
"BX Borough! Man, I loved living here. I didn't like the fact that I was on the 5th floor of a walk up, but this roof, rain, sleet or sun, was nothing less than a blessing. Behind me is as far north as Bronx goes, right around Van Cortlandt where I'd lived prior, 179 & Grand Concourse taught me a lot. Nothing quite like the Bronx, the people & the food. This self portrait, my first, expresses a lot. BX Borough forever!"
Photography is a major part of my life. I find it to be a brilliant space to capture a moment. A moment that'll never be again. A moment that can, if blessed enough, to remember. It's these such experiences that provide a story better than anyone can explain. It's something powerful to share such with a short story; in this case my guy Kyle and I went on a photo tour capturing moments in downtown NYC, walking the Brooklyn Bridge and stopping here for this double captured moment.
Jeff Sutera - A beautiful Summer day on the Hudson River is priceless. It's a priceless experience with a classy photographer. Jeff has both the experience and skillset to bring ease and joy to a shoot. Dry sense of humor and hair that makes the ladies swoon, Jeff is the man. Great time and classic moment every time we link up.
Central Park, to me, is one of the most peaceful places in NYC for many reasons. Mainly for 2 reasons: The historical context in which the park was created (Writer Fredrick Law Olmstead & architect Calvert Vaux in 1858) and it's current influence on so many NYC residents to have a place in which to wind down, inhale clean air and rejuvenate the hustle needed to continue the NYC hustle. On this day, I had a chance to shoot with an awesome friend of a friend who actually shot many of the fitness photos here, Jenna Ward.
One of the coldest nights I've done a shoot on, second to only maybe the day I filmed for PBS special where I had to be barefoot in 2013, this was a mess. We shot by the FDR in Grammercy in the dead of January and legit thought I might catch hyperthermia. With all of that, Milli got in all types of positions on the ground, on the bench face flat, whatever it took to get the shot. And for that reason, I'm beyond proud of this shoot and grateful for her artistry. It's one thing to have a spoon-fed shot on location in ideal weather and it's a whole different world to relinquish comfort for the shot. Salute to this boss lady right here, this was a memorable one.